Available at MidAmerica's Palos Hills and Mokena Locations
MidAmerica offers premium solutions for hip replacement candidates. The award-winning physicians and hip specialists at MidAmerica's Total Joint Clinic are experts in the field of hip arthroplasty and offer treatment at our Palos Hills and Mokena locations.
MidAmerica's orthopaedic surgeon and hip specialist, Dr. Sarkis Bedikian, specializes in hip replacement surgery. He has received honors and awards including recognition for medical leadership and induction into academic honor societies.
Dr. Bedikian's goal is to return his patients to a full, active lifestyle, striving to dramatically improve their overall quality of life.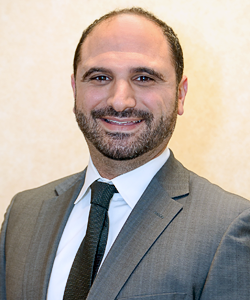 What is Hip Arthroplasty?
MidAmerica effectively improves mobility and alleviates pain for patients through hip arthroplasty, also known as total hip replacement surgery, which involves replacing the hip joint with a prosthesis, or implant. We find it's the most effective way to treat severe hip damage as it results in less pain and quicker recovery times.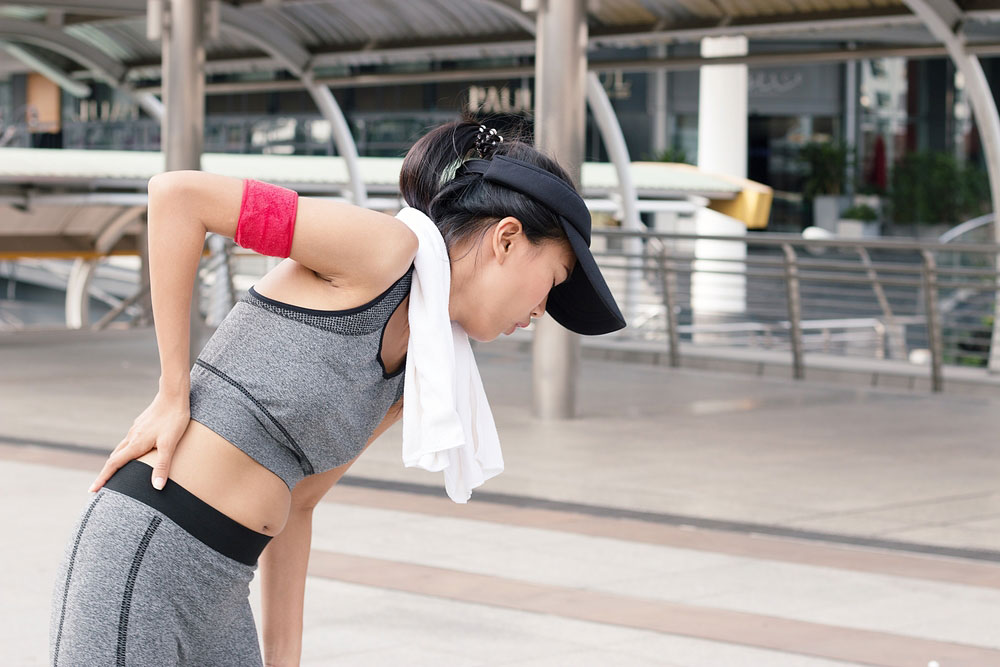 The most common causes of severe hip pain include:
Osteoarthritis - a form of arthritis in which the cartilage between the hip bones wears away, causing the bones to rub directly against each other. It is the most common cause of hip pain and damage in adults ages 50 and older.
Rheumatoid Arthritis - an autoimmune disease that causes inflammation between the hip bone and hip joint, wearing down cartilage and casing pain and stiffness in the area.
Injury - a one-time or a recurring injury to the hip can cause damage to the cartilage between hip bones and lead to pain, stiffness, and lack of mobility.
Examination at MIdAmerica
The fellowship-trained physicians at MidAmerica's Total Joint Clinic are dedicated to diagnosing and treating your hip pain using modern non-operative and operative techniques. Your physician will:
Ask you to indicate the severity of your knee pain on a pain scale.
Ask questions regarding any other health conditions you may have.
Conduct a physical exam to determine the range of motion in your hip, which may involve moving your legs in a certain way to demonstrate where the pain originates.
Order a blood test to further evaluate the cause of your hip pain. An elevated white blood cell count raises suspicion of infection in your hip.
Order an X-Ray or MRI to determine if there are any problems, such as deterioration, with the structure of your hip.
Treatment at MidAmerica's Total Joint Clinic
A variety of non-surgical treatment exist for managing hip pain, some of which include:
Non-steroidal, anti-inflammatory drugs (NSAIDs) such as Ibuprofen and naproxen, which temporarily relieve inflammation of the hip joints.
Corticosteroid injections, which are administered directly into the hip joint to lower inflammation in the affected area.
Working with a physical therapist to help with everything from increasing strength and range of motion to maintaining muscle tone.
Administering a cane or walker to assist in daily activities.
If you suffer from severe hip pain, and non-surgical methods have not worked in managing your symptoms, you may be a candidate for hip replacement surgery.
Hip arthroplasty, or total hip replacement surgery, as performed by MidAmerica's Total Joint Clinic located in Palos Hill and Mokena, is a minimally-invasive procedure involving one or two small incisions in the hip.
Once the incisions are made, the muscles surrounding the hip joint are split and detached from the bone, allowing the surgeon to dislocate the hip and remove the damaged femoral head, replacing it with a metal stem.
A ceramic or metal ball is then placed on the stem as a replacement for the femoral head, while damaged cartilage is stripped away and replaced with a metal socket. Finally, a metal spacer is inserted between the new ball and socket, allowing the ball and socket to glide comfortably together.
In most cases, Total Hip Replacement Surgery results in significant function restoration and pain reduction in 90-95% of patients. Being that this is a major procedure, full recovery usually takes three to six weeks. Your physician will outline a hip-strengthening physical therapy routine that will increase your mobility and help you return to daily life. Our Certified Physical Therapists (CPT) will aid in your recovery every step of the way.
Why MidAmerica?
The physician's at MidAmerica are recognized experts in the field of total joint replacement, but don't take our word for it. George Schleyer, a 55-year-old father of three and grandfather of two, shares how hip specialist, Dr. Bedikian helped him get relief from hip pain and return to an active lifestyle.
A patient of Dr. Bedikian, Delores Gant, speaks on her experience below:
At MidAmerica, we aim to provide the highest quality care marked by courtesy, respect and integrity. To make an appointment at Total Joint Clinic, or to learn more about MidAmerica's Palos Hills and Mokena clinics and the different treatment options available to you, call (708) 237-7200. Most insurance plans are accepted.
If you would like to learn more about total hip replacement surgery, or other orthopaedic conditions, be sure to visit our blog.