Sports Medicine Clinic at MidAmerica's Palos Hills and Mokena Locations
Whether you're a young athlete or seasoned pro, a sports injury can put you on the sidelines. The Sports Medicine Clinic at MidAmerica Orthopaedics specializes in providing comprehensive care in the field of sports medicine. Our fellowship-trained physicians strive to make a timely diagnosis, order advanced imaging techniques, and institute both surgical and non-surgical care to get you back in the game!
MidAmerica tackles the challenges associated with sports-related injuries by using an integrated approach. We offer programs designed to educate athletes and prevent common sports injuries, work closely with our Orthopaedic Immediate Care Facility to diagnose and treat injuries when they occur, offer radiology services like X-Rays and Open MRIs and provide on-site physical and occupational therapy services.
Our sports medicine specialists provide unsurpassed expertise and care in the field of sports medicine.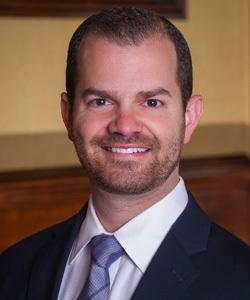 Dr. Adam F. Meisel, sports medicine and arthroscopy specialist, strives to help his patients regain and maintain their active lifestyles - from competitive athletes to weekend warriors - by offering both non-operative and operative approaches to treatment. He received fellowship training in Sports Medicine and Arthroscopy at the Southern California Orthopaedic Institute, has published multiple peer-reviewed articles and textbook chapters regarding meniscal tears, ankle cartilage injuries, and transplants. He is currently active in research related to hip arthroscopy and rotator cuff repairs.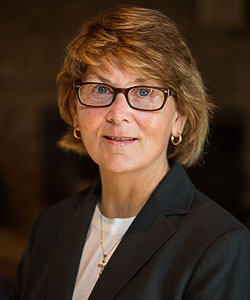 Dr. Beverlee A. Brisbin, sports medicine and non-operative orthopaedic specialist, works closely with her patients for whom surgery is not an option with the aim of improving their quality of life and getting them back to the activities they enjoy. She is also the team sports medicine doctor to the USA Women's Soccer Team and many area high schools. She completed her sports medicine residency at the Rush University Medical Center and possesses a board-certified CAQ in sports medicine.
Common Sports Injuries
While there are hundreds of sports injuries, some parts of the body remain particularly vulnerable to damage. Listed below are the 8 most common sports injuries.
Pulled Hamstring - Pulling a muscle is perhaps the most common sports-related injury. An athlete may pull any number of muscles depending on the sport, but the most common pulled muscles are hamstrings and calves. The hamstrings are located behind the thighs and pulling them can cause pain or bruising in the surrounding area. A pulled muscle may be caused by not stretching muscles properly before exercise, a lack of flexibility, or weakness caused by overuse.
Ankle Sprains - A common injury among soccer, hockey, volleyball and basketball players. A sprain refers to wrenching or twisting ankle ligaments until it causes pain and swelling but does not dislocate. Therefore, these injuries are almost inevitable in sports that involve jumping, running and turning quickly. Your physician may order an X-ray to rule out the possibility of a fracture.
Shin Splints - An injury often affecting patients who increase the intensity of their workout too fast and/or patients who run on hard pavement with worn-out shoes for long periods of time. A shin splint specifically refers to pain on the inner side of the shinbone caused by inflammation of the muscles that surround it. If left untreated, shin splints may lead to stress fractures or a small break in the shinbone, a more serious condition.
Groin Strain - A strain of the adductor muscles, or groin muscles, usually occurs when an athlete suddenly changes directions while running, and occurs most commonly in soccer, hockey, basketball, football and volleyball players. Symptoms include pain, swelling, and sometimes bruising on the inner thigh.
Golf/Tennis Elbow - an injury referring to tendon degeneration in the elbow due to repeated backhand strokes in tennis, causing pain on the outside of the elbow. Golf Elbow usually affects the inside of the elbow due to irritation of the epicondyle, or the area inside the elbow where the forearm attaches to the upper arm. This injury is most common in athletes 30-60 years of age.
Concussion - an injury to the brain usually as a result of a significant blow to the head. It most commonly occurs during contact sports such as football, boxing, hockey and/or soccer. Symptoms include headache, nausea, disorientation, loss of balance, dizziness and difficulty focusing. Concussions may also involve a lack of consciousness and symptoms may appear slowly over a matter of days or weeks. Most patients return to normal within a few weeks after a concussion occurs, but multiple concussions may cause permanent damage.
Rotator Cuff Tear - The rotator cuff is a group of muscles that surround the shoulder joint, keeping the upper arm bone firmly in the shoulder socket. A rotator cuff tear usually occurs in athletes such as pitchers and quarterback who perform repeated overhead motions. Symptoms can cause a dull ache in the shoulder, which can worsen during rest or sleep. There are multiple non-surgical options for treating cuff tears such as ice, rest, and physical therapy, while surgery is an option in more serious cases.
Achilles Tendonitis - an injury referring to overuse of the tendon at the back of the ankle, most common in runners and athletes who participate in running or jumping sports. Symptoms include pain and inflammation in the heel, and if left untreated can become chronic, making it impossible to run. Common home treatments such as rest, ice and heat, and stretching can aid in treating this condition.
Sports Injury Prevention
While most sports athletes will experience some form of injury during their careers, most can be prevented by caring for their bodies on and off the field. The award-winning physicians at MidAmerica's Sports Medicine Clinic strive to educate their patients in self-care practices that prevent future injuries from occurring. Preventative practices include:
Conducting a pre-season physical, especially if you are an older athlete or have not been active for a long period of time.
Incorporating a pre-season exercise routine to work relevant muscle groups for your sport. This will prepare the body for more intense physical activity later on.
Implementing a warm-up and cool-down before seriously participating in sports. A warm-up gradually increases your heart rate and loosens muscles and joints, while a cool-down is important for slowing your heart rate down to a normal pace.
Stretching before and after your workout to increase flexibility, which reduces the chances of sustaining an injury.
Varying your workout off the field to avoid overusing the same set of muscles, which can prevent overuse injuries like shin splints.
Most importantly, knowing when to stop by observing your level of fatigue and/or pain to avoid future injury.
Most common sports injuries are mild or moderate in severity, and can be treated at home using the PRICE method (Pressure, Rest, Ice, Compression and Elevation). It is important to note, however, that some common sports injuries may take weeks or even months to heal completely, even with proper treatment and even when you are working with MidAmerica's on-site Certified Physical Therapists. For patients who have sustained a severe or chronic sports injury, MidAmerica offers surgical treatment at our Palos Hills and Mokena Clinics.
Why MidAmerica?
The sports medicine specialists at MidAmerica are recognized experts in the field, but don't take our word for it.
At MidAmerica, we aim to provide the highest quality care marked by courtesy, respect and integrity. To make an appointment at the Sports Medicine Clinic, or to learn more about MidAmerica's Palos Hills and Mokena clinics and the different treatment options available to you, call (708) 237-7200. Most insurance plans are accepted.