Beverlee A. Brisbin, MD, FAAFP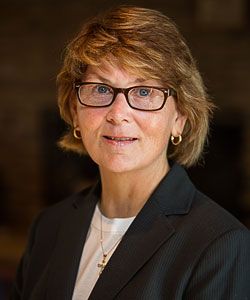 Sports Medicine and Non-Operative Orthopaedics
Dr. Brisbin is team sports medicine doctor to USA women's Soccer Team and many area high schools.
At MidAmerica Orthopaedic Clinic, Dr. Brisbin works closely with her patients in Sports Medicine and Non-Operative Orthopaedic Care.
She believes it's all about improving the quality of life by getting people back to the activities they enjoy.
Dr. Brisbin takes a great deal of care in the work she does with non-operative patients, whether children, the elderly, or other patients for whom surgery is either not indicated or not an option.
Additional Information
Board Certification / Education
Board Certified CAQ Sports Medicine
Sports Medicine Residency MacNeal Family Practice/Rush University Medical Center
Family Practice Residency Advocate Christ Medical Center
Professional Affiliations
American Academy of Family Physicians
Illinois Academy of Family Physicians
American Medical Society for Sports Medicine
American College of Sports Medicine
Dr. Brisbin is team sports medicine physician to:
USA Women's Soccer Team Physician
St. Laurence High School Team Physician
Queen of Peace Team Physician
Chicago High School for Agricultural Sciences Team Physician
Yorkville Christian High School Team Physician
Andrew High School Team Physician
Rush University Assistant Professor