All About Hip Replacements, Available at MidAmerica's Palos Hills & Mokena Locations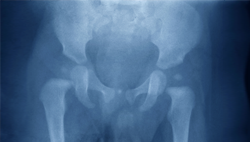 Have you had difficulty going about your daily activities due to a bad hip? If you suffer from chronic pain, swelling, and reduced motion in your hip joints, you may be a candidate for hip replacement surgery. Hip arthroplasty, also known as total hip replacement surgery, involves replacing the hip joint with an implant ( or "prosthesis") to alleviate pain and improve mobility. Hip replacement is a serious procedure, so while other, less invasive treatments should be considered initially, hip replacement surgery is a common and effective way to treat severe hip damage.
Causes of Severe Hip Pain and Damage
The most common causes of hip pain and damage include:
Osteoarthritis - the most common cause of hip pain and damage in adults. Osteoarthritis is a form of arthritis in which the cartilage between the bones of the hip wears away, causing the bones to rub directly against each other, which causes pain and stiffness in the hip. It is most common in people age 50 and older.
Rheumatoid Arthritis - an autoimmune disease that causes inflammation between the bones of the hip joint, wearing down the cartilage and resulting in pain and stiffness in the area.
Injury - one-time or recurring injury to the hip may cause damage to the cartilage between hip bones and lead to pain, stiffness, and lack of mobility. (MidAmerica)
Surgery
If you suffer from severe hip pain, and other treatment methods have not worked in managing your symptoms, you may be a candidate for hip replacement surgery.
Total hip replacement surgery, as performed by MidAmerica Orthopaedics at our Palos Hills and Mokena locations, is a minimally invasive procedure that involves one or two small incisions to reduce pain and expedite the recovery process.
Once the incisions are made, the muscles surrounding the hip joint will be split and detached from the hip, allowing the surgeon to fully access the hip joint. The surgeon will then dislocate the hip and remove the damaged femoral head, replacing with a metal stem, which is placed into the femur's hollow center.
Next, a ceramic or metal ball is placed on the stem as a replacement for the femoral head, while damaged cartilage is removed from the socket and replaced with a metal socket. Finally, a spacer made of plastic, ceramic, or metal is inserted between the new ball and socket, allowing the ball and socket to comfortably glide together.
Risks
Like any major surgery, hip arthroplasty comes with risks. Prior to deciding to undergo total hip replacement surgery, you should discuss less invasive treatment methods with your doctor. Risks of total hip replacement include infection, blood clots, dislocation, loosening of the implant, and implant wear. Another risk of total hip replacement surgery is leg-length inequality. While your surgeon will do their best to keep your legs at an even length, they may have to shorten or lengthen one leg in order to get the optimal stability and movement of the prosthesis. (Source)
Recovery
Recovery after a total hip transplant generally takes three to six weeks. Physical therapy is vital to a smooth recovery process. At MidAmerica Orthopaedics, our physical therapists will design a recovery routine specifically for you that will help strengthen your new hip, increase your mobility, and help you to return to your daily activities.
Next Steps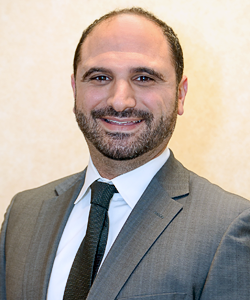 Dr. Sarkis Bedikian
For specialized care, turn to Dr. Sarkis Bedikian, MidAmerica's orthopaedic surgeon specializing in hip replacement surgery. Dr. Bedikian's goal is to return his patients to a full, active lifestyle, striving to dramatically improve their overall quality of life.
To schedule an appointment with MidAmerica Orthopedic Surgeon, Dr. Sarkis M. Bedikian, call (708) 237-7200. You can also request an appointment online.
To learn more about MidAmerica Orthopaedics and the different treatment options available to you at our Mokena and Palos Hills locations, visit our website. We are also happy to serve patients from Chicago, Oak Lawn, Orland Park and New Lenox.