6 Tips to Prevent Running Injuries
On your mark, get set, go! Whether you're a seasoned marathon runner or just enjoy a quick jog around the neighborhood, springtime is the perfect time to take up running to stay in shape and enjoy being outdoors. While running may seem like an easy, low-resistance, anyone-can-do sport, it still requires technique in order to avoid injury. Common running injuries include:
Ankle Sprains and Tendinitis: A sprained ankle and ankle tendinitis occur when the ligaments holding together the joints of the ankle together become strained or torn. These injuries are typically caused by an accidental roll of the ankle while running.
Shin Splints: A symptom for shin splints is pain along the tibia, caused by small muscle tears and inflammation. This injury commonly occurs from running downhill or from inadequate stretching.
Plantar Fasciitis: Plantar fasciitis is a painful condition and occurs when the tissue connecting the heel to the toes is inflamed. This injury can be caused by prolonged standing and over exercise.
Runner's Knee: Runner's knee is a broad term used to describe any pain in the knee and can be various knee injuries. Most often this injury is caused by the overuse and wearing down of the muscles, ligaments and tendons of the knee joint.
ACL Tear: An ACL injury is micro or major tear to the anterior cruciate ligament of the knee, causing pain, swelling and immobility to the knee.
Avoid painful injuries during your runs this season with these six tips:
Correct Running Shoes: Put your best foot forward when you start your running journey with a proper pair of running shoes. Improperly fitted shoes can lead to a loss of balance, or rolled ankles resulting in injuries like sprained ankles.
Build Strength: Overall fitness and health will aid you in your exercise goals. Strength training in addition to your running routine will help keep your body aligned and keep the legs properly positioned for running.
Stretch, Stretch, Stretch: Always begin a run with a warm up and some stretching. Runners tend to be stiff in their hamstrings and calf muscles, and can easily become injured in those areas if they do not stretch properly before hand.
Keep it Level: Avoid shin splints by reducing tension on your muscles and joints by running on flat, level surfaces. Beginners should consider starting their training on a treadmill for maximum control.
Start Small: If you are new to running, take your time! Jumping into races right away is a recipe for injury. Start with a few miles and build gradually over time.
Take a Break: Recovery time is important. Be sure to take breaks between days of speed training, and be sure to take proper downtime to recover after races, a good rule of thumb is one day of rest per mile raced.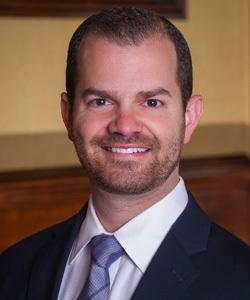 Treatment at MidAmerica Orthopaedics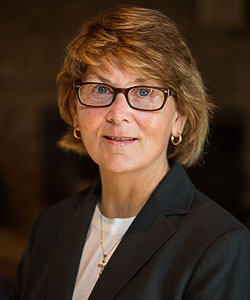 One final, and perhaps the most important tip, listen to your body! If you are experiencing pain and discomfort when running it's time to take a break. Begin with at-home treatment, like the PRICE method (protect, rest, ice, compress, elevate). If pain persists, it's time to see an orthopaedic specialist. The team of expertly trained orthopaedic physicians at MidAmerica Orthopaedics will get you back to your runs as soon as possible.
Adam F. Meisel, MD is a Sports Medicine and Arthroscopy Specialist who treats both professional and recreational athletes. Dr. Meisel is an expert in tendon and ligament repair including ACL tears.
Beverlee A. Brisbin, MD is a Sports Medicine and Non-Operative Orthopaedics specialist. Dr. Brisbin has expert experience treating running related orthopaedic injuries with non invasive methods through her years of working as a team sports medicine doctor to USA women's Soccer Team.
Chris Chapman, DO is a Pediatric Sports Medicine Specialist. If you are the parent of a student runner, Dr. Chapman is highly qualified to treat your child's sports related injuries with a deep knowledge of the specifics of pediatric care.
Svetlana Zats, DPM is a Foot and Ankle Specialist. With over a decade of experience Dr. Zats specializes in both surgical and non-surgical treatments to help her patients get back up and running as soon as possible.
To learn more about MidAmerica Orthopaedics, our Foot and Ankle Clinic and Sports Medicine Clinic, and the different treatment options available to you, visit our website, or give us a call at (708) 237-7200. You can also request an appointment online. MidAmerica Orthopaedics serves various areas such as Chicago, Tinley Park, Palos Hills, Mokena, Evergreen Park, New Lenox, Oak Lawn, Orland Park and more.