Treat Ankle Tendinitis (Peroneal Tendinosis) at MidAmerica's Palos Hills & Mokena Clinics
MidAmerica believes that patient education is vital to providing the highest quality of hand and upper extremity care. Please visit our animated patient education center to learn more about common conditions treated and procedures performed by our specialists. We welcome patients from Oak Lawn, Worth, Evergreen Park, Burbank, Alsip, Bridgeview, Frankfort, Tinley Park, Orland Park, Homer Glen and New Lenox.
Ankle tendinitis, also known as peroneal tendinosis, occurs when tendons around the ankle joint become inflamed. It is caused by overuse of the ankle with repeated movements. Ankle tendinitis is most common in long-distance runners, dancers, gymnasts, basketball and football players and is treatable at the MidAmerica's Palos Hills and Mokena (Sports Medicine Clinics).
The anatomy of the ankle consists of the talas, calcaneus, tibia, and fibula bones. Tendons are thick bands that connect muscles to bones. In the foot and ankle, there are two peroneal tendons called the the peroneus longus and peroneus brevis. These tendons run behind the ankle bone, the fibula, and connect on the other side of the foot. The tendons also serve to help stabilize the foot and protect from injuries. (Better Braces)
Ankle tendinitis is caused when the tendons in the foot and ankle become inflamed. Athletes most commonly experience ankle tendinitis from overuse in sports. In some cases, ankle tendinitis can be caused by another ankle injury such as a sprain, broken bone, or arthritis. Symptoms are usually gradual and the patient will not notice it at once. Ankle tendinitis symptoms may decrease after rest but may appear once physical activity resumes. (American Orthopaedic Foot & Ankle Society)
Ankle tendinitis symptoms include:
Pain on the side and back of the ankle
Swelling of the ankle
Tenderness of the ankle when touched
Pain increased during physical activity
Pain when stretching the foot inward or downward
Risk factors that may lead to developing ankle tendinitis include:
Long-distance running
Intense training
Jumping
Running on a slope
Excessive athletic training
Having high arches
Improper shoes
Common Misconceptions
There are a few common misconceptions surrounding ankle tendinitis:
Myth #1: Rest will cure ankle tendinitis
While initially rest is recommended to reduce pain, it will not solve a patient's tendinitis. If the ankle is rested for a long period of time, the tendons will become weak and will be more susceptible to injury once physical activity is resumed.
Myth #2: Stretching is best for tendinitis
With ankle tendinitis, normal stretching can cause more pain to the ankle. The compression of the tendon against the bone can harm the tendon and cause more irritation. This is why the proper physical therapy is recommended for ankle tendinitis.
(Velocity Sports Rehab)
Non-Surgical Treatments
Once a patient experiences ankle tendinitis symptoms, it is important that they seek medical attention to be diagnosed. These symptoms will get worse if not properly treated. The tendinitis is usually treated with non-surgical treatments and physical therapy.
In more severe cases when rest and stretching do not cure, a doctor may recommend PRP therapy. PRP therapy (platelet rich plasma) is a procedure to help the ankle tendons heal and strengthen. It uses your blood to help your body heal itself. In the procedure, a sample of your blood is taken and spun in a centrifuge machine to separate it into plasma, platelets and red blood cells. The concentrated platelets is mixed with plasma, called platelet rich plasma. The doctor then injects the platelet rich plasma into your damaged tendons. The patient's immune system will repair and heal the damaged tendons.
MidAmerica Orthopaedics - Our highly skilled team of physicians, therapists, radiologists, orthopedic technicians and staff provide the most up to date diagnostic and treatment modalities and personal care to our patients.
Non-surgical ankle tendinitis treatments include:
Rest and ankle elevation
Ice
Compression bandages or braces
Stretching
PRP therapy
Surgical Treatments
In cases where ankle tendinitis has advanced too far to be treated exclusively through physical therapy and other non-surgical treatments, surgery might be in the patient's best interest.
Your Next Steps
The physical therapists at MidAmerica Orthopaedics Palos Hills and Mokena are knowledgeable experts that are trained to guide patients through exercises and stretches to treat ankle tendinitis. At MidAmerica Orthopaedics, we have your best interests in mind. The Sports Medicine Clinic can best assess your ankle tendinitis injury and perform ankle tendinitis treatments.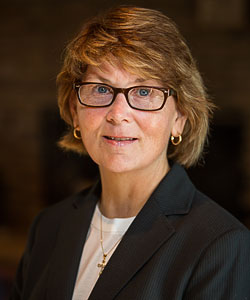 Beverlee A. Brisbin, MD, FAAFP
Beverlee A. Brisbin, MD, FAAFP specializes in sports medicine and non-operative orthopedics. Brisbin believes in improving quality of life so patients can get back to doing the things they love. As the USA's Women's Soccer Team Physician and the lead physician for a group of high school sports teams, she is highly experienced in sports injuries.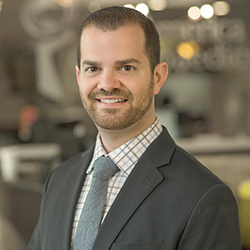 Adam F. Meisel, MD
Adam F. Meisel, MD is an orthopedic surgeon with specialty training in sports medicine and arthroscopy. Meisel stays on the cutting edge of medicine by continuing active research, specifically in rotator cuff repairs. His goal is to help patients regain and maintain an active lifestyle, whether as athletes or weekend warriors.
To learn more about the MidAmerica Orthopaedics Sports Medicine Clinics located in Palos Hills and Mokena, or to schedule an appointment with one of our sports medicine physician specialists, please call us at (708)-237-7200 or click
here
. We are also proud to serve Chicago, Oak Lawn, and Orland Park.