5 Tips to Prevent Baseball Injuries
Spring is here and with it, warm weather, blue skies and America's favorite past time, baseball. If you're the parent of a student athlete or a student athlete yourself you're always on the lookout for tips and techniques to have the best, and safest season possible. While most baseball players won't be sustaining injuries from contact, like in rugby or football, injury is still a risk. Common baseball injuries include rotator cuff tears, ACL tears and flexor tendinitis. When it comes to addressing sports related injuries, prevention is key.
All athletes, no matter their level, should have a team of coaches, physical therapists and orthopaedic specialists on their side. In addition to having a strong team to back you up, having a set of tips and tricks to better your approach to the sport will also help prevent injury. Read on for our five tips for preventing baseball related injuries:
Pre-Season Exam: The best way to start each season is with a thorough orthopaedic pre-season exam. Pre-season exams allow athletes to establish a relationship with an orthopaedic specialist, and identify any pre-existing conditions that may lead to injury.
Warm Up and Cool Down: Always warm up and cool down with proper stretching techniques. Stretching will help keep ligaments and tendons loose and avoid painful, season ending tears. While your coach should be instructing you on proper stretching techniques, meeting with a physical therapist can equip a player with even more specialized stretching techniques to add to their arsenal.
Set Limits: A lot of baseball related injuries can occur due to overuse, such as rotator cuff tears. Pitchers are at a higher risk of overuse injuries. To avoid overuse injuries it's important to set limits. Players should take breaks between seasons and avoid pitching on consecutive days.
Hydrate: As always, hydration is key. Keep your body hydrated and in top condition to limit the chance of injury.
Listen: The most important tip to keep in mind is to listen, to your coach, your doctor's advice and to your body. If you are experiencing pain and discomfort, listen to your body and cease activity. Begin treating any pain and discomfort at home with the PRICE method (protect, rest, ice, compress, elevate), and if pain continues, it's time to see an orthopaedic specialist.
Treatment at MidAmerica Orthopaedics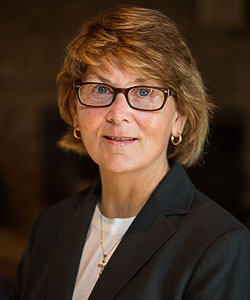 You can start your path to recovery after experiencing a baseball related injury with the orthopaedic specialists at MidAmerica Orthopaedics. Some of the key players on our Sports Medicine and Immediate Care teams include Beverlee A. Brisbin, MD, Adam F. Meisel, MD and Sarkis M. Bedikian D.O. If you, or your child, have experienced a baseball related injury, these three orthopaedic specialists can be sure to get you back in the game in no time.
Dr. Brisbin is a Sports Medicine and Non-Operative Orthopaedics specialist. She has years of experience in the field of sports medicine including holding the position of team sports medicine doctor for the USA women's Soccer Team. Dr. Brisbin's goal is to return patients to a high quality of life and back to the activities they enjoy through non-operative treatment.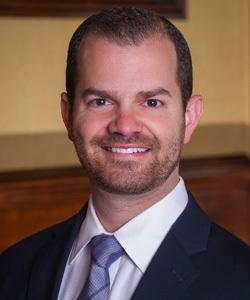 Dr. Meisel is a Sports Medicine and Arthroscopy Specialist on the MidAmerica Orthopaedics team. Dr. Meisel is an expert in research and has continued to publish cutting-edge peer-reviewed articles and reports. A few of Dr. Meisel's specialties include tendon and ligament repair and comprehensive shoulder reconstruction.
Dr. Bedikian is an Orthopaedic Surgeon specializing in Adult Reconstruction and Hip and Knee Replacement. Dr. Bedikian takes a collaborative approach with his patients and their care teams to return his patients to a full, active lifestyle. Among Dr. Bedikian's specialities is the minimally invasive ConforMIS knee replacement method.
To learn more about MidAmerica Orthopaedics, our Immediate Care and Sports Medicine Clinic, and the different treatment options available to you, visit our website, or give us a call at (708) 237-7200. You can also request an appointment online. MidAmerica Orthopaedics serves various areas such as Chicago, Tinley Park, Palos Hills, Mokena, Evergreen Park, New Lenox, Oak Lawn, Orland Park and more.