High School Sports Medicine Benefits for Young Athletes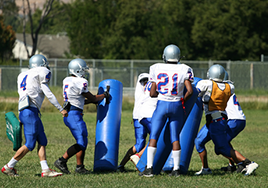 Back-to-school time is here. Do you have a child playing sports this school year?
For high school athletes, the start of the school year means it's time for practices, tryouts, homecoming games, and bonding with new teammates. You know they'll need new equipment, team uniforms, and payment for lessons, but there's one key thing every high school athlete needs in their arsenal that's often overlooked: a comprehensive sports medicine treatment plan.
Benefits
Educating your student athlete on proper sports medicine practices and having a set sports medicine treatment plan has many benefits for young athletes. In addition to treating sports related injuries, sports medicine focuses on the prevention of sports related injuries, balancing nutrition, and physical rehabilitation.
Sports medicine involves an integrative treatment approach between physicians, physical therapists, surgeons, and other specialists. Sports medicine does not refer to a single specialty, but rather, an umbrella of medical specialties that aim to help an athlete perform safely and to the best of their potential. By making sure young athletes start their high school sports careers off with proper understanding of sports medicine and its importance, you'll help set them up for success and a long, healthy career.
Common High School Sports Injuries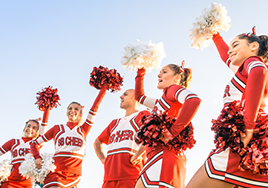 Sports medicine is key to preventing injuries in high school athletes, but sometimes injury is unavoidable. Common sports injuries that high school athletes may experience include:
Pulled muscles and strains, including pulled hamstrings, ankle sprains, and groin
Tendon injuries such as rotator cuff tears
Specific movement related issues such as tennis elbow or golfer's elbow
Injuries may be acute from blunt force trauma or develop over time with wear and tear. It is critical to make sure your high school athlete is getting proper technique instruction to help decrease the risk of injury. If injured, this is where having a comprehensive knowledge of sports medicine treatment comes into play. Read our High School Injuries blog for more in depth knowledge of common sports injuries.
Treatment
If your high school athlete is injured, it's important to know what to do next to avoid further injury and to ensure proper recovery. In a non-serious injury, the first thing your student should do is to follow the PRICE method:
Protect - Protect the injured area with bandages or splints
Rest - Stop physical activity and rest
Ice - Ice the injury to help reduce pain and swelling
Compression - Compress the injured area to reduce swelling
Elevation - Elevate the injured area to help reduce pain and swelling
It's also important to go see a doctor after an injury. Having a team of sports medicine professionals for your high school athlete will help expedite treatment and get your athlete on the path to recovery. A visit to MidAmerica Orthopaedics' Immediate Care walk-in clinic provides immediate access to sports medicine specialists without having to go through the "middle man".
The team at MidAmerica Orthopaedics Sports Medicine Clinic is equipped to provide on-site, timely diagnosis and treatment, including X-rays, MRIs, and physical therapy. The team will work to find the most efficient and least invasive plan of treatment possible, in order to get your high school athlete back in the game.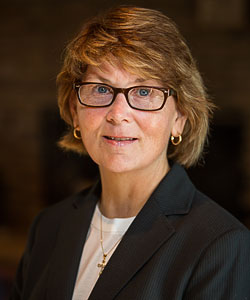 Dr. Beverlee A. Brisbin
On the team at MidAmerica Orthopaedics Sports Medicine Clinic is Dr. Beverlee A. Brisbin. Dr. Brisbin has had a long career treating athletes, both professional and student. Dr. Brisbin's goal is to improve quality of life and get her patients back on the field. As the lead sports medicine physician for the USA Women's soccer team and five local area high schools, student athletes can rest assured that they are in good hands with Dr. Brisbin.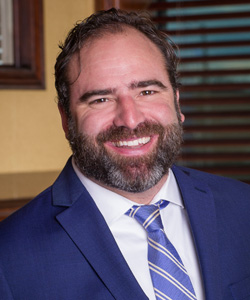 Dr. Chris Chapman
Another MidAmerica physician, Dr. Chris Chapman, is a specialist in pediatric sports medicine. He makes it a point to explore all possible nonsurgical treatment options first and foremost. Dr. Chapman also has extensive experience working with families and student athletes in particular.
Dr. Adam F. Meisel
Dr. Adam F. Meisel, sports medicine and arthroscopy specialist at MidAmerica Orthopaedics, specializes in sports medicine and tendon and ligament injuries. Dr. Meisel's goal is to help his patients return to and maintain their active lifestyles through both operative and non operative treatments.
To schedule an appointment with Dr. Brisbin. Dr. Chapman, or Dr. Meisel, call (708) 237-7200. You can also request an appointment online. MidAmerica Orthopaedics serves various areas such as Chicago, Palos Hills, Mokena, New Lenox, Oak Lawn, Burbank and more.