Concussions are not easy to diagnose.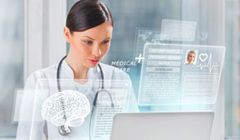 Having the right doctor, diagnosis is key when suffering a brain or spinal injury
December 1, 2016
As seen in the Chicago Tribune
When dealing with an injury to the spine or brain, it is wise to see a specialist who understands the intricacies of the body's complex neurological system. MidAmerica Orthopaedics is pleased to have Kevin M. Jackson, a Board Certified Neurological Surgeon on its staff to meet this need.