High School Sports Medicine Benefits for Young Athletes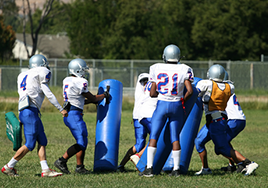 Back-to-school time is here. Do you have a child playing sports this school year?
For high school athletes, the start of the school year means it's time for practices, tryouts, homecoming games, and bonding with new teammates. You know they'll need new equipment, team uniforms, and payment for lessons, but there's one key thing every high school athlete needs in their arsenal that's often overlooked: a comprehensive sports medicine treatment plan.
Read more: High School Sports Medicine Benefits for Young Athletes