Common Basketball Knee Injuries
From shooting hoops with friends to dunking on the competition, basketball has cemented itself as one of the top American pastimes. But like most sports, injury can happen to even the best players on the team. Basketball requires a coordination of the entire body, and while not a contact sport like hockey or football, the intense physical demands of the sport and lack of protective gear open basketball players up to injury.
With slam dunks and three-point shots, basketball players are always jumping to reach their goal. All this jumping can take a toll on the knees. Chronic and acute knee injuries are not uncommon in basketball. While a bad knee injury can be career threatening, an understanding of sports medicine and proper coaching can help players avoid and treat injury efficiently.
An imperative part of every basketball player's team is an orthopaedic sports medicine specialist. Establishing care with an orthopaedic specialist adds one more tool to the athlete's arsenal, insuring they have an expert at the ready in the event of injury, like knee injuries. If you hurt your knee while playing, seeing an orthopaedic specialist can save you money and recovery time by cutting out the "middleman" trip to a primary care physician or the ER. Read on for a list of the most common basketball knee injuries, and how orthopaedic specialists like those at MidAmerica Orthopaedics can treat these injuries.
Overuse Injuries
Overuse injuries are sustained over time by repeated movements (like jumping), as opposed to acute injuries that happen in an instant. These are more difficult for athletes to determine when it's not a sudden painful twist or fall, and often keep playing. Factors that contribute towards overuse injuries include lack of appropriate muscle strength, faulty technique, training errors, and inflexibility. Common overuse injuries in basketball that affect the knee include:
Knee bursitis: A condition in which the small fluid filled sacs surrounding and cushioning the bones of the knee joint, bursa, become inflamed. This inflammation causes pain and stiffness. Bursitis in basketball players can be caused by both overuse and direct blows to the knee. Treatment can include physical therapy, aspiration (draining of excess fluid), corticosteroid injections, and in extreme cases, surgery to remove the bursa.
ACL Injuries
One of the most common areas of injury in basketball is the anterior cruciate ligament (ACL), one of the four major ligaments of the knee. Contrary to popular belief, the majority of ACL injuries are not caused by direct hits to the knee, but by sudden stops and changes in direction. Injuries to the ACL include: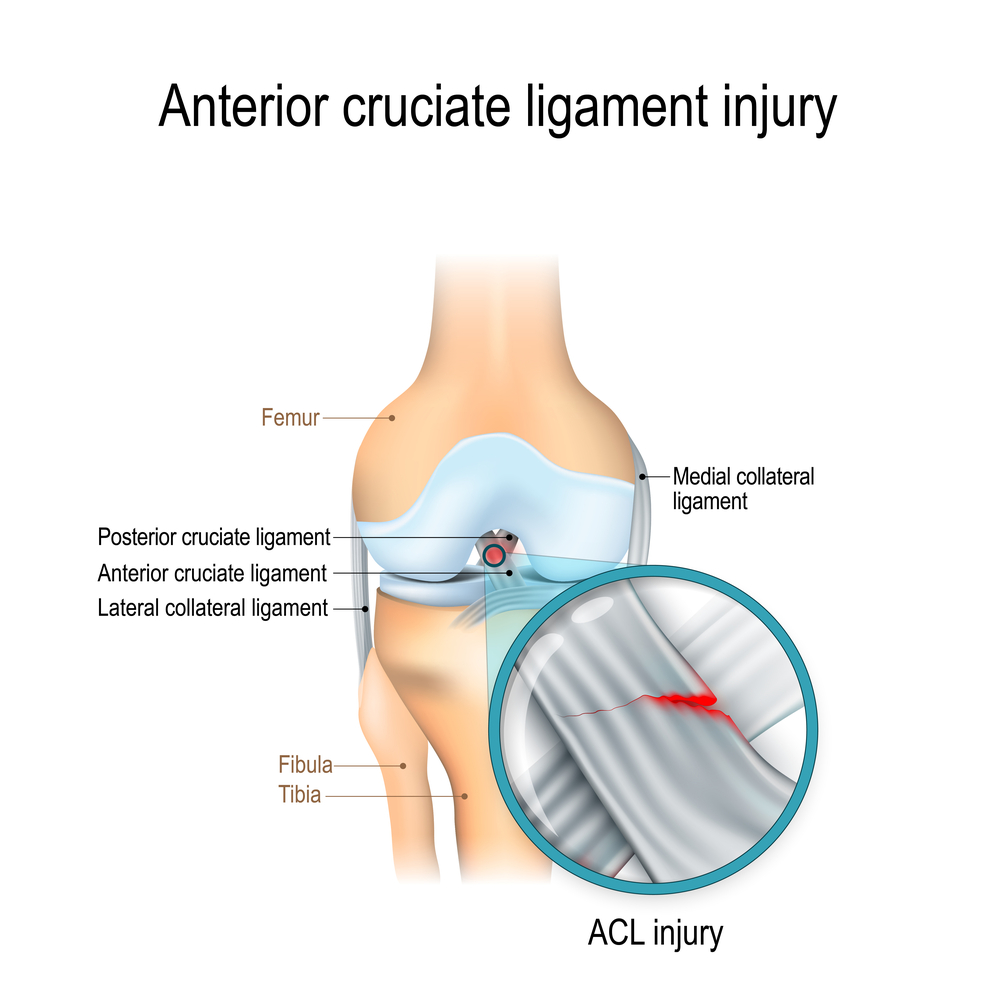 Sprain: In which the ligament is overstretched resulting in inflammation and pain causing micro tears.
Tears: A complete tear or rupture of the ligament destabilizing the knee. A complete tear is typically treated with reconstructive surgery in order to get players back in the game.
Treatment at MidAmerica Orthopaedics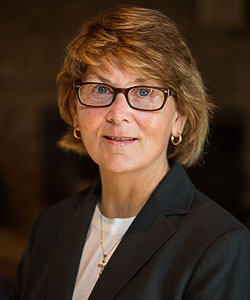 ACL and other knee injuries sustained while playing basketball may be treated by a combination of physical therapy, corticosteroid injections, and surgery if necessary. Your orthopaedic specialist will decide on the least invasive treatment course in order to get you back in the game in no time.
On the MidAmerica Orthopaedics team are knee specialists Dr. Brisbin, Dr. Bedikian and Dr. Meisel. Beverlee A. Brisbin, MD, is an expert in Sports Medicine and Non-Operative Orthopaedics. Dr. Brisbin goal is to improve quality of life and return her patients back to their sport as soon as possible through non-surgical treatments such as corticosteroid injections.
For knee injuries that require surgical treatment, Sarkis M. Bedikian D.O. is a top orthopaedic surgeon specializing in adult reconstruction, hip, and knee replacement. No matter the severity of your basketball related knee injury, the knee specialist at MidAmerica Orthopaedics will get you back in the game in no time.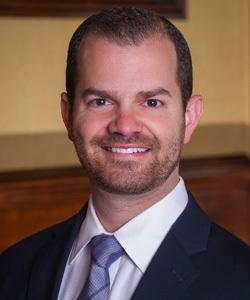 Adam F. Meisel, MD, is a highly-trained arthroscopy specialist on our sports medicine team. He has extensive training in comprehensive care of the shoulder, hip, knee, and ankle, as well as treatments involving tendon, ligament, and cartilage repairs. Dr. Meisel strives to help his patients regain and maintain their active lifestyles by offering both operative and non-operative approaches to treatment.
To learn more about MidAmerica Orthopaedics, our knee specialists, and the different treatment options available to you, visit our website, or give us a call at (708) 237-7200. You can also request an appointment online. MidAmerica Orthopaedics serves various areas such as Chicago, Tinley Park, Palos Hills, Mokena, Evergreen Park, New Lenox, Oak Lawn, Orland Park and more.