Myth or Fact: 8 Common Concussion Claims
With approximately 2.87 million Americans suffering from concussions each year, the injury is extremely common. This is especially true for those who play contact sports, like football. It's important to educate yourself and your children on the different warning signs of a concussion and know when to seek treatment. There are many widely accepted misconceptions about concussions out there, that's why we're revealing the truth of these common claims on concussions.
1. A concussion requires a loss of consciousness.
Myth! Concussions rarely cause a loss of consciousness. In fact, this only happens about Link: 10% of the time. Just because someone stays conscious, it doesn't necessarily mean that they aren't suffering from a concussion. In some cases, concussions may be more serious for people who stayed conscious after the initial impact.
2. A concussion can occur without a direct blow to the head.
Fact! While a direct blow to the head is a common cause of concussions, it isn't the only way to sustain the injury. It's possible to get a concussion from an indirect impact somewhere else on the body that causes the head and brain to shift quickly. For example, car accidents that jolt the head frequently cause concussions without a direct impact.
3. Concussion patients should be awakened every few hours so they don't lose consciousness.
Myth! While it's true that it's crucial to check on the health of a concussed person within the first 4 hours, the risk of a more serious brain injury passes after that initial time period. Conserving energy is important after sustaining a concussion and rest is often the body's best way to heal. It's also a good idea to maintain a regular sleep schedule after a concussion. Keeping up with normal sleeping patterns can be aided by avoiding screen time before bed and gentle sleep aids like melatonin.
4. Helmets don't prevent concussions.
Fact! While helmets, mouthguards, and other protective gear protect against many injuries, they don't necessarily prevent concussions. The human brain floats in a protective Cerebrospinal fluid. When it is jolted suddenly, the brain can hit the inside of the skull and be damaged regardless of if a helmet is worn.
5. Physical activity should not be allowed following a concussion.
Myth! After the initial rest period post-concussion. Light physical activity can help the healing process. If a person feels that their balance is unaffected, walking is a good option. A stationary bicycle is a great option for safe exercise.
6. Concussions don't always present themselves in the same way.
specialized treatment plan. The six types of concussions are; Cognitive/Fatigue, Vestibular, Ocular, Post-Traumatic Migraine, Cervical, and Anxiety/Mood. Even within these categories, no two concussions are identical. Each individual may have different symptoms, risk factors, and recovery times. This is why it is always crucial to see a doctor right away and describe your symptoms the best you can.
7. Children only need a short recovery time after a concussion.
Myth! Developing brains usually take longer to recover. Children and teens will likely need more time to rest than adults post-concussion. Concussions typically heal within 2-3 weeks, but some people may need several months for a complete recovery.
8. Some pain medications can be used after a concussion.
Fact! But initially, all medication should be avoided for the first 4 hours after the suspected concussion to avoid increasing the risk of a brain bleed. After that time, over-the-counter acetaminophen (like Tylenol) can be taken. Aleve and Advil are usually safe to take after twelve hours. Heavier opioids should never be a part of treating a concussion.
Treatment at MidAmerica Orthopaedics
If you are concerned that you or a loved one suffered from a concussion, visit MidAmerica's Concussion Clinic to speak with a specialist.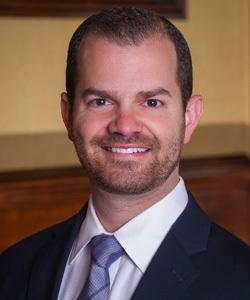 Dr. Meisel is a Sports Medicine and Arthroscopy Specialist who treats both professional and recreational athletes. Dr. Meisel is an expert in diagnosing and providing treatment plans for concussions in young athletes.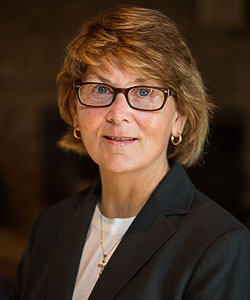 Beverlee A. Brisbin, MD is a Sports Medicine and Non-Operative Orthopaedics specialist. Dr. Brisbin has expert experience treating running related orthopaedic injuries with non invasive methods through her years of working as a team sports medicine doctor to USA women's Soccer Team.
Chris Chapman, DO is a Pediatric Sports Medicine Specialist at MidAmerica Orthopaedics' Pediatric Clinic. Dr. Chapman's specialties seeks to treat his young patients in the least invasive way possible, by emphasizing alternatives to surgery such as therapy and rehabilitation.
To learn more about MidAmerica Orthopaedics and the different treatment options available to you, request an appointment online or call (708) 237-7200. MidAmerica Orthopaedics serves various areas such as Chicago, Tinley Park, Palos Hills, Mokena, Evergreen Park, New Lenox, Oak Lawn, Orland Park, and more.