Pre-Surgery Orthopaedic Patient Checklist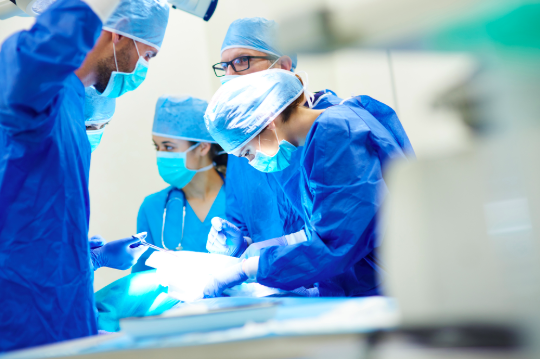 If you have problems with your knees, elbows, back, wrist or other bones and joints, your orthopaedic specialist may suggest surgery for a musculoskeletal injury. While common bone and joint issues such as aches and pains or arthritis can often be treated by non surgical means, some conditions like severely worn down joints or torn rotator cuffs require surgery. Common orthopaedic surgeries include total joint replacement of the knee, hip, or shoulder, ligament repairs, and spine surgery.
The idea of surgery can be intimidating. Luckily, with innovations in orthopaedics, surgery is much less invasive than it used to be. While orthopaedic surgery will help you get back to a mobile life, surgery is still a major procedure and requires close care before, during, and after. If your orthopaedic specialist recommends surgery for your specialized treatment plan, be prepared with the following pre-surgery orthopaedic patient checklist:
Understand the procedure. When receiving surgical treatment at MidAmerica Orthopaedics you can expect your surgeon and care team to thoroughly explain and walk you through what will happen during your procedure. Don't worry about feeling left in the dark. Our care team strives to educate during the healing process to help patients better understand their conditions and their road to healing. In addition to discussing your procedure with your orthopaedic specialist, patients are invited to view our extensive patient education videos as well.
Open dialogue. Don't be afraid to ask questions and share any worries you may have with your surgeon. Your surgeon wants to make sure they address any worries you have about the procedure to help you feel ready as well as to avoid any complications during the procedure.
Prep your body. Surgery takes a toll on the body. Making sure your body is in the best condition before your surgery will help the procedure and recovery go smoother. Ask your care team for pre-surgery exercises you can do to strengthen your body beforehand. In addition do not consume alcohol or smoke cigarettes at least twelve hours in advance of your surgery, and be sure to closely follow your care team's instructions on food and beverages before surgery (typically, you do not want to consume any food or beverage after midnight the night before your procedure, but your instructions may vary).
Stay comfortable. Wear loose, comfortable clothing and pack a bag of any extra layers to keep warm afterwards.
Plan ahead. You'll want to arrange for post-op help. This may include someone to drive you home, watch over you during the initial phase of your recovery, or a translator if you need one. You may not be feeling like yourself after surgery, so be sure to bring a buddy!
If you're heading towards surgery, this orthopaedic patient checklist is a good place to start. If you need more instruction, always ask. At MidAmerica Orthopaedics we strive to not only treat our patients with outstanding surgical performance, but also foster a connection to healing through education, understanding, and trust. If you need orthopaedic surgery this year, look no further than the passionate, high quality surgical talent at MidAmerica Orthopaedics.
To learn more about MidAmerica Orthopaedics and the different surgical and non surgical treatment options available to you, visit our website.
To schedule an appointment with a MidAmerica Orthopedics specialist this new year, call (708) 237-7200. You can also request an appointment online. MidAmerica Orthopaedics serves various areas such as Chicago, Tinley Park, Palos Hills, Mokena, Evergreen Park, New Lenox, Oak Lawn, Orland Park, and more.