Symptoms, Causes & Treatment Options for Arthritis
In the US, 54 million adults are living with doctor-diagnosed arthritis. That's pretty staggering. In addition to the adults living with arthritis, three hundred thousand babies and children in the US are living with the condition. Young and old, around the country, people are suffering from this painful and life-changing affliction.
Arthritis is an inflammation of one or more of your body's joints. A joint is any point in your body where two or more bones meet. The bones in your joints are protected by cartilage, a smooth tissue that cushions your bones as they move together; and synovium, a soft envelope that encases joints and releases fluid to help them move smoothly.
Arthritis is the breakdown of cartilage or synovium, leaving bones unprotected so that they grind together. This results in pain, stiffness, swelling, and difficulty moving. The cause of this cartilage and/or synovium breakdown depends on the type of arthritis with the two most common types being osteoarthritis and rheumatoid arthritis (Mayo Clinic).
Arthritis Types
Symptoms & Causes
Osteoarthritis, also called 'wear and tear' arthritis, is the breakdown of cartilage around your joints as a result of bones grinding together over time. This results in pain, stiffness, and inflammation. Some factors that can lead to the development of osteoarthritis are:
Rheumatoid arthritis is an autoimmune disease where the body's immune system attacks synovium (joint lining), making it difficult for bones to move together smoothly. Risk factors for rheumatoid arthritis are: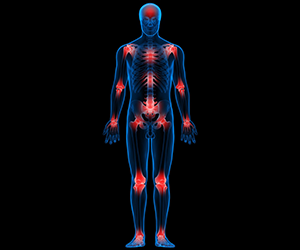 Common Arthritis Myths
Myth #1 - Arthritis only affects the elderly: While age is a risk factor for arthritis, the disease affects people of all ages. The association of age with arthritis has to do with wear and tear; more years of stress on joints can result in greater cartilage breakdown. However, there are many types of arthritis, and it can be caused by infection, injury, and genetic predisposition. Furthermore, age is not the only factor that puts stress on joints. Young people who are athletes, or who have medical conditions that particularly stress their joints, are susceptible to arthritis. (Arthritis Foundation)
Myth #2 - Arthritis is Untreatable: There is a common misconception that once a person is afflicted with arthritis, they are stuck with pain and stiffness for life. While it is true that there is no proven cure for arthritis, there are many treatments that greatly reduce pain and swelling, sometimes replace joints, and lead to a great quality of life. (Telegraph)
Treatment
Arthritis treatment focuses on improving joint function and managing symptoms like pain and inflammation. There are many treatment options.
Surgery:
There is no one-size-fits-all treatment for arthritis. Your doctor will work with you to find the treatment that best fits your body and lifestyle. MidAmerica offers arthritis consultations and treatments at both our Palos Hills and Mokena locations.
Next Steps
MidAmerica's Total Joint Clinic specializes in knee, hip and shoulder replacements, all weight-bearing joints that are commonly impacted by arthritis. Our physical therapy centers can also be helpful in treating arthritis.
For initial help in diagnosis and treatment, turn to Dr. Sarkis M. Bedikian D.O., our knee and hip replacement expert. Dr. Bedikian is a specialist in adult reconstruction, with a focus on joint health. He has extensive experience with osteopathic medicine and helping his patients meet their full potential.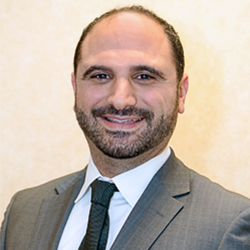 To schedule an appointment with Dr. Bedikian, or for a consultation on your joint pain and what next steps to take, call MidAmerica Orthopaedics at (708) 237-7200.