Why Immediate Care is Important in Sports Medicine
Proper medical care is integral throughout an athlete's career and training. The practice of sports medicine aims to treat sports- and fitness-related injuries while also focusing on balancing nutrition, performance training, and rehabilitation exercises. A team of specialists, including physicians, physical therapists, surgeons, and coaches, form a personalized routine for each athlete to help them perform athletic activities safely and at the best of their ability. (Science Daily)
Much of the practice of sports medicine concerns preventative care. Forms of preventative care include: physical exercise, stretching, diet and even psychological evaluation. Preventative treatment not only aims to avoid injury but also prevents more invasive treatments such as surgery. In addition to preventative treatment, there is a marked emphasis on timely and effective diagnosis, treatment, and rehabilitation if an injury does occur. (Very Well)
Time is of the Essence
After an injury occurs, it's important that you immediately cease the activity that caused the injury and follow the
PRICE
method:
Protect - Protect the injured area from further damage with bandages, splints, wraps, etc.
Rest - Take a rest from physical activity. Your doctor and physical therapist will work with you on a plan to gradually introduce activities and movement.
Ice - Ice the injury to help with swelling and pain.
Compression - Compressing the injured area will help reduce swelling.
Elevation - Elevate the injured area to redirect blood flow away from the injury, further reducing pain and swelling. (Crystal Run Healthcare)
Once you've cared for your injury, it's time to see a healthcare professional. A visit to MidAmerica's Orthopaedic Immediate Care Clinic will save time and money on crowded, expensive emergency room visits and prevent secondary referrals to sports medicine specialists by providing Direct to Specialist care the first time. Immediate Care clinics play an important role in sports medicine and the treatment of chronic and acute injuries. Visiting a specialist immediately after an injury occurs allows for definitive, cost-effective treatment.
For specialized care, turn to MidAmerica's Sports Medicine Specialists Dr. Beverlee A. Brisbin, and Dr. Adam F. Meisel.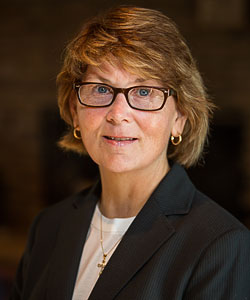 Dr. Beverlee A. Brisbin
Dr. Brisbin is the team sports medicine doctor to the USA Women's Soccer Team and many area high schools. At MidAmerica, she works closely with her patients to improve their quality of life and return them to the activities they enjoy most.
Dr. Adam F. Meisel
Dr. Meisel strives to help his patients return to and maintain their active lifestyles through both operative and non-operative treatment approaches. He is active in research, having published multiple articles and textbook chapters regarding meniscal tears, cartilage injuries and transplants.
To schedule an appointment with the MidAmerica's Orthopaedic Sports Medicine Clinicl. or Orthopaedic Immediate Care Clinic team, call (708) 237-7200. You can also request an appointment online.