Top 5 Benefits of Orthopaedic Immediate Care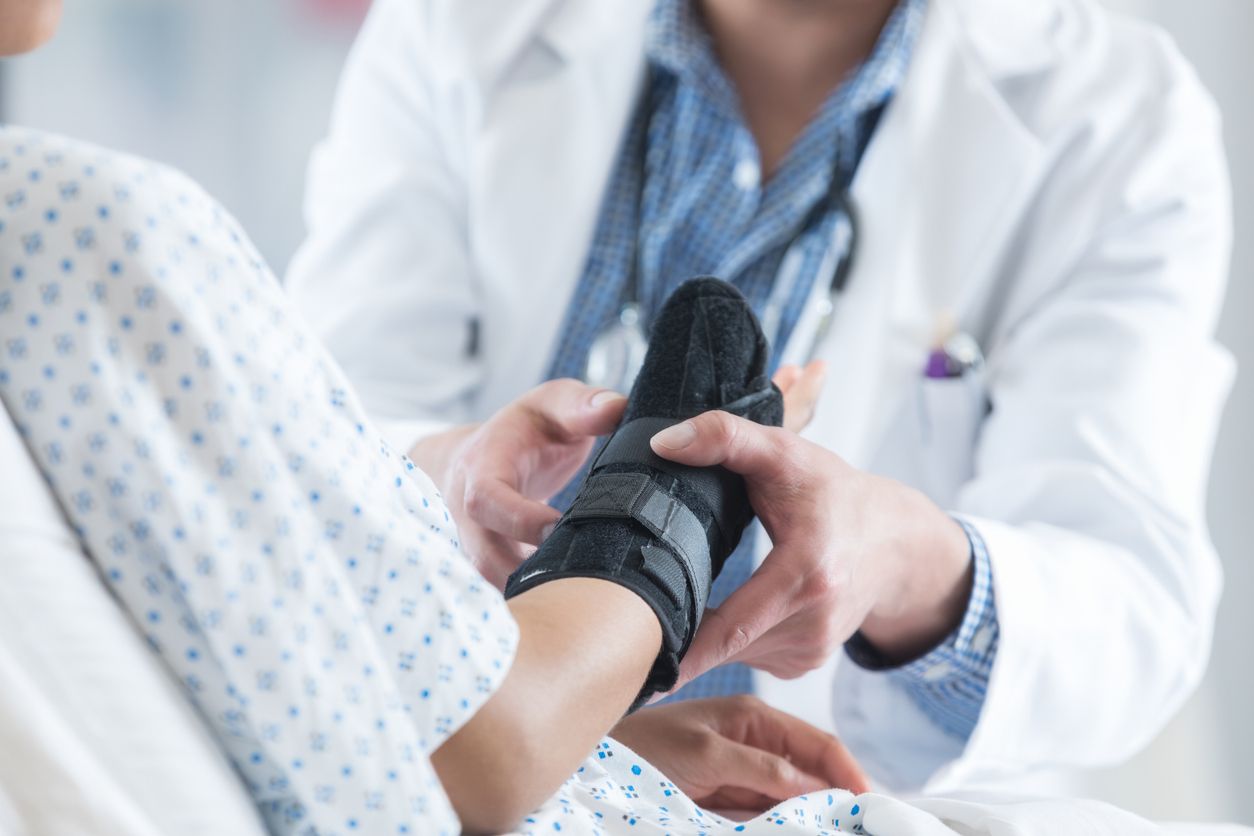 Imagine a medical facility that can diagnose and treat your injury in a single visit, no doctor's note required. Where you'll have prompt access to trusted experts and the best diagnostic equipment and treatment methods around.
There are many good reasons for choosing Orthopaedic Immediate Care at the onset of an acute injury. Our clinics provide the best of both worlds. Patients receive personal attention and comprehensive, specialized care for a wide range of bone, ligament, muscle, and joint injuries; and the process is faster and more convenient than the alternatives.
1. Faster Care
When you're experiencing painful inflammation from an accident, you might not yet know whether you have a fracture, a torn ligament, or some other acute injury. In any of these circumstances, time is of the essence. That's why patients who suffer from orthopaedic injuries are increasingly opting not to schedule a doctor's visit or take their chances at the nearest emergency room. Instead, they are receiving immediate attention at our walk-in clinics.
MidAmerica's Orthopaedic Immediate Care program was created in response to flaws in the typical treatment timeline. Whether you're injured on the field or at work, you can usually be seen by a specialist that very same day.
2. No Referrals Needed
Immediate care eliminates the need to visit the ER or schedule multiple appointments just to be seen by the right person. By walk-in, we mean everyone is welcome. Patients arrive at our clinics with a wide range of non-life-threatening injuries:
Sprains
Fractures (ankle/femur)
Dislocations (shoulder/elbow/knee/finger)
Acute hand trauma or injury
Lacerations and tendon injuries
Knee, leg, ankle, and foot injuries
Pediatric injuries
If you sustain any of the injuries listed above, you want to understand your medical condition as soon as possible. The traditional route for getting a referral to a specialist requires multiple visits that can take a week or more. Meanwhile, our clinics allow you to see an orthopaedic specialist, get a diagnosis, and receive treatment, all in one visit.
3. Direct Access to Specialists
When injured patients come through the door, they can receive attention from the right specialist on site without having to navigate the complicated bureaucracy of a typical medical facility. You won't need to attend multiple, unfamiliar locations. Because there is no demand for unnecessary referrals, a faster diagnosis is possible, which can also lead to a speedier recovery.
Our team of physicians and specialists are equipped to create the most suitable treatment plans for each patient. Sometimes more than one test is necessary to fully understand an injury and the proper course of treatment. Follow-up appointments with a physical therapist, occupational therapist, or other specialist can take place at the same location.
4. Access to State-of-the-Art Testing
Our specialists rely on best-in-class tools and technologies to create treatment plans for nearly any musculoskeletal injury. At Orthopaedic Immediate Care clinics, patients can receive quick access to the most appropriate diagnostic tests for their condition:
X-rays. At MidAmerica Orthopaedics, experts use X-rays to help diagnose, monitor, and treat many different conditions.
MRI. Our Magnetic Resonance Imaging (MRI) system combines the benefits of a traditional MRI with spacious, "wide bore" equipment so that you'll feel comfortable during the test.
Ultrasound. Ultrasound imaging uses high-resolution imaging in real time to diagnose many medical conditions of the musculoskeletal system.
EMG. Electrodiagnostic Testing (EMG) allows doctors to get a closer look at the function of muscles and nerves.
Dexa Scan. The Dexa Scan conducts bone density tests to provide a highly accurate assessment of a patient's bone mineral density.
5. Less Expensive Treatment
Getting the proper treatment or even a simple diagnosis for an injury can be a drawn-out process in this country. A piecemeal approach to healthcare is simply less cost-effective in the long run. Even with a minor injury, the costs of an ER visit can add up. Immediate care patients often face lower copays than they would if they visited the ER or a hospital-owned immediate care facility.
No one should worry about money when seeking treatment for an acute injury, but it's a reality that patients think about as they weigh their options. In the end, Orthopaedic Immediate Care gives patients more control over their care, as well as their medical expenses.
If you think you suffered a musculoskeletal injury, visit a MidAmerica Orthopaedics Immediate Care clinic in Palos Hills or Mokena. Call us any time at 708-237-7200 to find out more about the benefits of our immediate care clinics.