Common Workplace Injuries and How to Avoid Them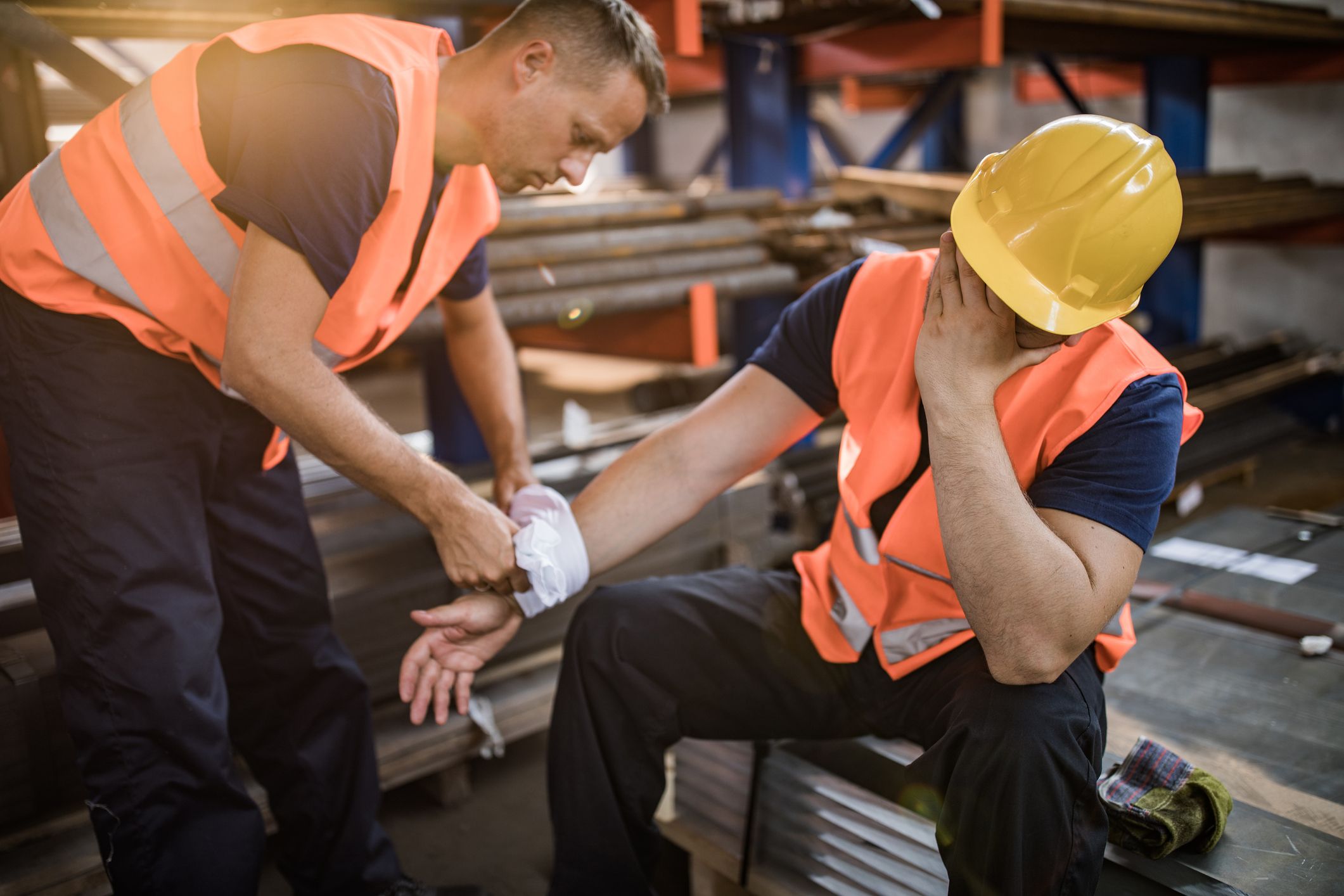 You might not expect to be the person that experiences an injury at work, especially if you don't work in a particularly physically strenuous job. But workplace injuries are more common than most people realize. The best way to protect yourself against a workplace injury is to know how to avoid them in the first place.
No one wants to experience an injury, much less an injury received while at work. Rather than risk the stress of injury, the hassle of missed work, and the time needed for treatment and healing that can follow a workplace injury, put your safety first.
The best defense against workplace injuries is to be aware of what injuries you are most likely to experience while on the job so you can do your best to avoid them.
How Common Are Workplace Injuries?
You might not have ever experienced a workplace injury yourself, but that does not mean these unfortunate occurrences don't happen. According to the Bureau of Labor Statistics, there were 2.8 million workplace injuries and illnesses within private sector jobs during 2019.
What Are the Most Common Workplace Injuries?
Most on-the-job injuries fall into a specific category. While some injuries may not be as much of a risk to you as others due to the specifics of your own job and workplace, you might be surprised to find other possible injuries that are more likely than you thought.
Slips and falls: These are responsible for some of the most common workplace injuries like back and neck damage, broken bones, sprains, and pulled muscles.
Motor vehicle accidents: Typical for those in workplaces that require driving or working around motorized equipment such as tractors or forklifts.
Repetitive motion injuries: Repetitive motion injuries like carpal tunnel syndrome are one of the common causes of bodily harm that come from the seemingly safe workplaces like offices and even those who work at home.
Overexertion: Engaging in too much strenuous labor causes many workplace injuries and can be the result of both a single incident or an extended period. It can often cause bodily damage that culminates in neck and lower-back injuries.
How to Avoid Common Workplace Injuries
In most things, prevention is the most powerful step. It's much better to avoid injury than to risk becoming injured and then dealing with the difficulty afterward. You're now aware of which workplace injuries are most likely to befall you, but how exactly can you avoid those injuries? Luckily, there are a number of steps you can take to keep yourself safe at work.
Make sure your workplace is up to date with the latest protective equipment. Whether it's no-slip mats to prevent falling, protective gear like goggles, or simply warning signs to make sure people are reminded of safety protocol, there's no such thing as too much workplace safety.
Are you and your coworkers up to date on the latest safety training? Depending on your workplace environment, there are helpful tips and training opportunities to ensure you have the latest methods and education for keeping yourself safe on the job. Don't be shy about inquiring to your employer about training materials for workplace safety.
It might not help you stay safe, but it's still important to be informed about what to do in the event that you do get injured in the workplace. Make sure you're aware of the location of any first aid supplies as well as the protocol for handling a workplace injury. In some cases, the way that injury is handled can either lead to a more serious injury or a smoother recovery.
What to Do If You're Injured in the Workplace
Despite your efforts to remain safe in the workplace, there's always the unfortunate chance you may still become injured. If you find yourself as the recipient of a workplace injury, don't panic. Make sure you follow the proper protocol for dealing with the injury and immediately seek treatment as is appropriate.
Depending on the nature of your injury, you may be able to avoid the hassle of an E.R. visit. If you've been afflicted with an acute, non-life threatening orthopedic injury, you can get the high quality help you need from MidAmerica Orthopaedics. Our Orthopaedic Immediate Care delivers direct to specialist care so that your injury can be treated faster and more effectively, avoiding the need for visiting multiple facilities and waiting on referrals.
It is vitally important that your injury be treated by a professional that specializes in the kind of treatment you'll need and can provide timely care. If you have sustained a workplace injury, contact MidAmerica Orthopaedics at (708) 237-7200 to schedule an appointment, or visit either our Palos Hills
or Mokena location during our extended walk-in hours.