National Physical Fitness & Sports Month: Staying Active While Social Distancing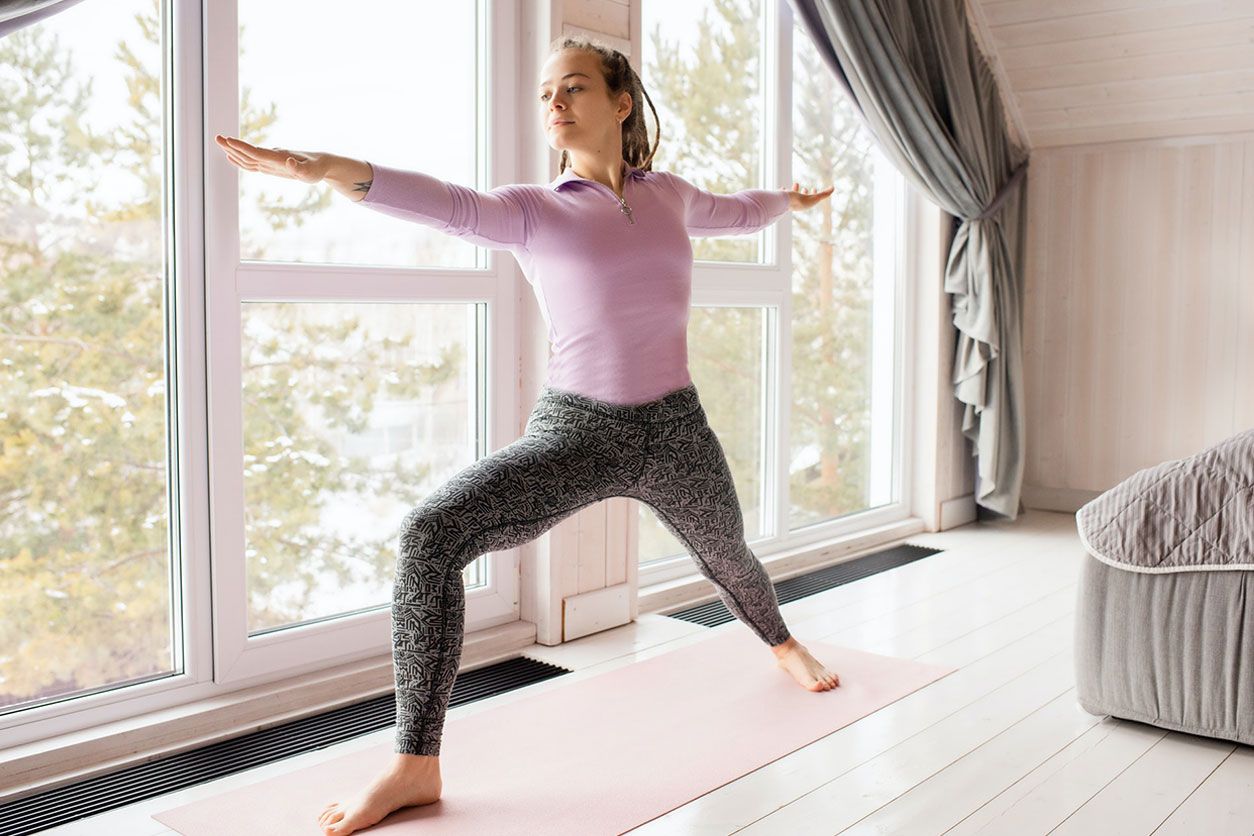 May is National Physical Fitness and Sports Month, which focuses on the importance of physical fitness and sports as it unites us under the common goal of living more active and healthy lifestyles. Remaining active and healthy is so important, now more than ever perhaps, when so many of us are practicing social distancing by staying at home.
In recognition of National Physical Fitness and Sports month, we're sharing helpful tips and resources you can use to keep active while social distancing. So, if you're struggling to find ways to get moving while still staying safe, read on.
The Importance of Physical Fitness for Health
Staying fit is always a good choice for people of all ages and abilities. It can greatly lower your risk for chronic diseases, such as heart disease, type 2 diabetes, and even certain cancers. It can also do wonders for your mental health, especially during times of stress or when you are feeling isolated and alone.
Physical activity can help to:
Boost your mood
Sharpen your focus
Reduce your stress
Improve your sleep
And it's just as important for kids as it is for adults. Kids who get an adequate amount of physical activity can see improvements in their:
Sleep
Mood
Grades
Ability to focus
Is It Safe to Be Physically Active Outside?
It is possible to partake in physical activity outside while still social distancing. Before doing so, however, make sure to always check the latest guidelines from your local community and state officials to ensure you are staying within their regulations and recommendations.
Getting outdoors to participate in physical activity will require some preplanning and awareness. Going for a walk, run, or bike ride around your neighborhood or a nearby trail or park requires you to be vigilant about staying at least 6 feet away from anyone else at all times. If the location looks busy or space is tight and you think it will be hard to keep a safe distance, it's best to look for activity that can be done at home.
Remember that you can also get some great physical activity in by doing things outside around the house. As the weather warms up, consider doing some gardening or yard work, which can really work up a sweat! Spring maintenance on the exterior of your home is another great option; cleaning gutters, washing windows, and fixing repairs are all physically exerting chores.
Ideas for Physical Activity While Social Distancing
With a little creativity and flexibility, there are plenty of safe alternatives to your typical activity routine.
For the Sports Lovers
If you're missing your team activities, consider finding an empty open space that you can practice honing your individual sports skills. Do some drills or practice your swing. You can even work on your throw and you'll get some extra activity in from running around to retrieve the ball yourself.
For the Group Fitness Class Fans
Many gyms and fitness classes have already transitioned to offering online workouts. Setup a computer, phone, or even access the internet on your tv and find a few of your favorite classes. Enjoy a sense of camaraderie while working out with a buddy remotely.
Start by checking in with your regular gym to see if they are offering online classes. If they aren't, don't feel discouraged as the options are nearly endless! Below are a few resources to get you started:
For the Weight Trainers
If weight training at the gym is part of your normal routine, but you don't have any weights at home, it's time to get crafty. Our homes are full of items that can be used for weight training including water bottles or jugs, paint cans, and laundry detergent to name a few. Or try bodyweight exercises. These are very effective in building muscle and strength.
For the Runners/Walkers
If you enjoy the excitement of participating in runs or walks, check out Virtual Run Events. The concept is simple and has a great cause. They offer multiple runs to select from. You purchase the run of your choice and each one donates the majority of the proceeds to a different charity.
You get a unique medal mailed to you for each running event and can complete it at your own pace, when and wherever you choose, even on a treadmill.
Additional Ideas to Try
Start each morning with a stretching routine
Blast some of your favorite music and get dancing
Host a video meeting with friends or family to work out together virtually
Give your house a good scrub down, vacuum, and mop
Create an obstacle course at home with the kids
Remember, you're making these adjustments for your safety and the safety of those around you. It's just temporary but that doesn't mean you can't make it enjoyable. While our normal routines may be put on hold, your health shouldn't be.
For more health tips on physical fitness, well-being, and more, check out MidAmerica Orthopaedics blog. Contact MidAmerica Orthopaedics at (708) 237-7200 to learn the different treatment options available to you at our Palos Hills and Mokena locations.