The Benefits of Minimally Invasive Spine Surgery (MISS)
How many times have you heard someone complain about their "bad back"? According to the American Chiropractic Association, a remarkable 80 percent of Americans will experience back pain at some point in their lives. Back pain can cause discomfort, annoyance, and limited mobility. Symptoms can range from a mild hindrance to a debilitating condition keeping you from living your day to day life.
If you are experiencing back pain, schedule an appointment with an orthopaedic specialistorthopaedic specialist. Your specialist will work with you to utilize the least invasive treatment options available to treat your back pain which may include physical therapy and injection therapy. However, if these non-surgical methods are not effective, you may require surgery.
To many, spine surgery will sound daunting. Fortunately, technological advances have made the procedure less invasive than before. Traditionally, spine surgery has been performed as open surgery, with a long incision made to expose the spinal anatomy. However today, technological advances have been made to allow for a less invasive procedure.
Minimally Invasive Spine Surgery
Minimally invasive spine surgery (MISS) utilizes a small incision, typically around 1 inch, in tandem with microscopes to allow surgeons a comprehensive view of the spine without the need to cut further into the surrounding muscles. Conditions commonly treated through minimally invasive spine surgery are herniated discs, spinal stenosis and tumors.
Benefits of minimally invasive spine surgery include:
Small incisions: This leads to less damage to surrounding muscles and tissue, eliminates the need for a brace post-surgery and smaller scars.
Speedy recovery: Minimally invasive spine surgery can reduce hospital stays to as little as two to three days. Full recovery times are documented to be shorter than traditional spine surgery. One study showed recovery times for MISS at around 40 days compared to the 76 it takes for traditional spine surgery recovery.
Lower cost: Shorter hospital stays and less recovery time keeps costs down.
MidAmerica's Comprehensive Spine Clinic
Your orthopaedic spine specialist will determine if your condition can be treated with minimally invasive spine surgery. Fortunately, minimally invasive spine techniques continue to improve. Today, CT scanning has increased the accuracy of imaging, allowing surgeons to rely less on less accurate imaging methods. With time, minimally invasive spine surgery techniques will continue to improve to include more candidates for surgery.
At MidAmerica Orthopaedics, our spine specialists will guide you through the treatment options available to you to help alleviate your back pain, including minimally invasive spine surgery. Our unique spine clinic is a comprehensive approach to treatment that allows total care of patients from diagnosis to surgery under one roof.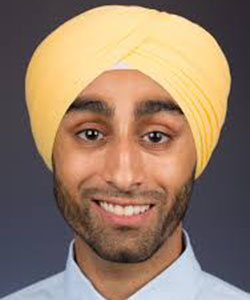 Amongst our spine specialists at MidAmerica Orthopaedics Minimally Invasive Spine Clinic is Dr. Gurpal Pannu. Dr. Pannu is an expert in the treatment of spinal conditions in both adults and children and is well versed in minimally invasive spine surgery. Dr. Pannu strives to make a connection with his patients and find the treatment best suited to each case.
To learn more about MidAmerica Orthopaedics, Minimally Invasive Spine Clinic, and the different treatment options available to you, visit our website, or give us a call at (708) 237-7200. You can also request an appointment online. MidAmerica Orthopaedics serves various areas such as Chicago, Tinley Park, Palos Hills, Mokena, Evergreen Park, New Lenox, Oak Lawn, Orland Park and more.