Learn to Easily Navigate Doctor Referrals
Finding a specialist to treat your specific injury or illness can be a challenging process. When it comes to your health, make sure you're getting top quality care and working with an expert that specializes in your condition. While the process of finding said specialist can be overwhelming, here are a few tips to keep in mind with regards to specialist referrals and how to navigate them:
When to See a Specialist
Under most insurance plans, you select a Primary Care Physician (PCP). This is a physician you trust to oversee your medical care, perform routine checkups and preventative care, and treat minor illnesses and injuries. Sometimes, a patient comes down with an illness or sustains an injury that falls outside of their PCP's area of expertise. In these cases, your PCP will refer you to a medical specialist — someone with expertise in a specific area. Some examples of medical specialists you may be referred to include:
Psychiatrist
Surgeon (cardiovascular, thoracic, neurological, or others)
Allergist
Dermatologist
Urologist
Otolaryngologist (ear, nose, and throat specialist)
What is a Referral?
Your PCP knows a network of medical specialists that they trust. For example, if you were experiencing a skin condition outside of your PCP's area of expertise, they would likely have a trusted dermatologist to whom they refer patients to. In this case, your PCP would issue you a referral to go and see their trusted specialist. The referral is then sent to the specialist, your PCP gives you information for how to set up an appointment with them, and you're on your way to receiving specialized medical care.
In some cases, you may need to wait to go to the specialist until your insurance company clears them as either in or out of network. Your PCP will inform you if this applies to your situation. Either your PCP or your insurance company will let you know when the specialist has been approved.
Is It Possible to See a Specialist Without a Referral?
Yes, it is possible to see a specialist without a referral. However, there are several benefits to getting a PCP-issued referral. With a referral, your PCP remains involved in overseeing your medical care. Having a person you trust refer you to a person they trust eliminates time and anxiety on your behalf.
Finding a specialist by yourself means hours of research and relying on online reviews to choose a medical professional. While you certainly will still want to research your PCP-referred specialist and have a say in whom you see, your PCP likely has a history of referring patients to quality care. And if a PCP-referred specialist turns out to not be a great fit for you, your PCP can refer you to someone else.
There are insurance benefits to getting a PCP referral. PCP-referred specialists are more likely to be covered by your insurance. If you have Medicare, having a PCP referral is necessary when applying for your Medicare rebate. From the specialist's point of view, they are paid at different rates for seeing a patient who is referred versus unreferred.
There are some types of specialists for which certain insurance companies do not require a referral. Many insurance companies have a variety of Woman's Choice programs that allow a patient to see a gynecologist without a referral from their PCP. Check with your insurance company to see if this applies to you.
Choosing a Specialist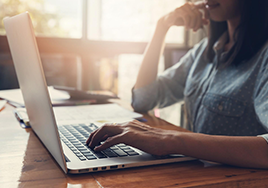 If your PCP has referred you to a specialist, but you're not sure whether they'll be a good fit for you, you may want to do some independent research. Here are some things to consider when choosing a specialist for yourself:
Affiliations with professional organizations: look at where your specialist has trained and done research.
Ratings and reviews: check your specialist's ratings, both from medical organizations and former patients.
Membership: are they involved in a medical society, such as the American College of Surgeons? Insurance coverage: check whether the specialist is covered by your insurance.
What If I Don't Have a Primary Care Physician
Let's say that you don't have a primary care physician and are instead going to an ER or a walk-in clinic. At a walk-in clinic, you can receive basic care from a nurse practitioner. They can test for common medical conditions (like strep throat or mononucleosis) and prescribe medication. A medical professional at a walk-in clinic can recommend that you see a specialist; for example, if you are experiencing throat pain that falls outside their abilities, they may recommend seeing an ear, nose and throat doctor. However, a walk-in clinic cannot issue a referral in the traditional legal sense, in the same way that a PCP can.
If you have a medical emergency and go to an Emergency Room. In this case, the hospital is likely staffed with medical specialists who will be called on for ER care (the most common examples of these would be surgeons). If, after your ER visit, you need ongoing care from a specialist, you must still get a referral from your PCP.
What If I Don't Have Insurance?
It is possible to pay a specialist out of pocket. Not all specialists accept this, however; some specialists only accept referrals from a PCP.
If getting insurance is impossible for you, it is possible to go to a free clinic for primary care (find a free clinic near you here). These clinics offer the same basic medical services you would get from a PCP. They also sometimes offer limited services from specialists, like dental or behavioral healthcare. If you go to a free clinic and need specialized care outside of their area of expertise, they can begin to help you find a specialist who can work with your financial situation.
Direct to Specialist Care at MidAmerica
MidAmerica offers a unique walk-in clinic that sends patients to specialists the first time. MidAmerica has physical and occupational therapists, specialists in sports medicine, hand conditions, spinal conditions, foot conditions, and more, all under one roof. When a patient arrives at MidAmerica's orthopaedic emergency room, they are immediately sent to a specialist. This eliminates emergency room wait times and time spent waiting to be referred to a specialist by a PCP.
Learn more about MidAmerica's direct to specialist care here. MidAmerica Orthopaedics serves various areas such as Chicago, Palos Hills, Mokena, New Lenox, Oak Lawn, Burbank and more.