Palos Hills and Mokena's Orthopaedic Immediate Care Facilities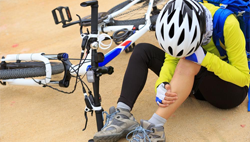 At MidAmerica Orthopaedics, we are committed to providing the highest quality personal care for all of our patients. Our Orthopaedic Immediate Care facility offers timely diagnosis and cost-effective treatment for acute orthopaedic injuries. Why choose our immediate care facility over a visit to the ER or traditional immediate care facilities? We've listed the reasons below to help you decide for yourself or a loved one.
According to the Duke Center for Research on Personalized Healthcare, there are approximately 130.4 million ER visits yearly in the United States. Surprisingly, 65% are considered unnecessary, causing the patient both time and money.
It's true that ER visits are nearly four times as expensive as other ambulatory visits. So why does this type of care cost so much money? Hospital and freestanding ER's can legally charge facility fees ranging from a few hundred dollars to over $10,000 for a single visit. Oftentimes these fees are exacerbated as many patients are eventually referred to a specialist to treat their injury.
Luckily, several alternative options to the ER exist across the medical landscape, including urgent and immediate care facilities. While these venues are not open 24/7 like the ER, they do offer evening and weekend hours as well as significantly shorter wait times. Additionally, the cost of care is significantly reduced without diminishing the quality of treatment.
A 2016 study in the Journal of Orthopaedic Trauma provides insight to the many advantages of immediate orthopaedic care centers. This study, conducted by an urgent orthopaedic care facility in Reno, Nevada, concluded that accurate diagnosis, well-placed splints and casts, and proper referrals were delivered in significantly less time and at a greatly reduced rate than standard ER visits. Additionally, patients waited an average of 17 minutes to see a provider, versus the 46 minutes they waited in the hospital ER. Best of all, the average charge for ambulatory orthopaedic patients treated in the urgent care facility was $461 compared to an average of $8,150 for ER visits.
As the US healthcare system constantly evolves, it's important to consider new and innovative ways to seek comprehensive treatment when it's needed. This may require abandoning traditional understandings of where to treat acute orthopaedic injuries and transferring from ER visits to immediate care facilities.
MidAmerica's Orthopaedic Immediate Care facility provides Direct to Specialist Care for acute orthopaedic injuries on a walk-in basis. See one of our highly qualified, orthopaedic specialists for timely, cost-effective treatment without long wait times or secondary referrals.
Our clinic specializes in treating:
Acute hand trauma
Lacerations, tendon injuries
Knee, leg, ankle, and foot injuries
Back and neck injuries
Hand, elbow, wrist, and shoulder injuries
Dislocations
Pediatric injuries
You can find our Palos Hills Immediate Care Facility at: 10330 South Roberts Road Palos Hills, IL 60465
You can find our Mokena Urgent Care Facility at: 19065 Hickory Creek Drive, Suite 210 Mokena, IL 604481
For more information, or to schedule an appointment at either of our immediate care facilities, call (708) 237-7200, or request an appointment online.