Efthemia Tounas, OTD, OTR/L, WCC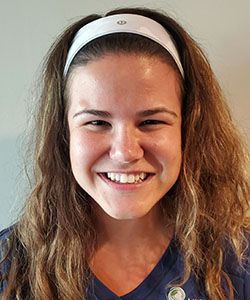 Effie had completed her Bachelor of Science in Kinesiology from the University of Illinois Champaign-Urbana in 2016. She then went on to earn her Doctorate of Occupational Therapy from St. Ambrose University in 2019.
Through her experience, Effie focuses on each patient individually to develop a client-centered treatment plan and meaningful goals tailored to their specific needs. Her emphasis in treatment relates to orthopedic upper extremity injuries and diagnoses, in which she enjoys collaborating with patients to get them back to performing what is important to them.
Effie's interest and passion for wound care led her to further her expertise in treatment and achieve a wound care certification.
Effie is also fluent in Greek. Outside of work, she enjoys travelling, football, exploring Chicago restaurants, and being outdoors.
Patient Reviews